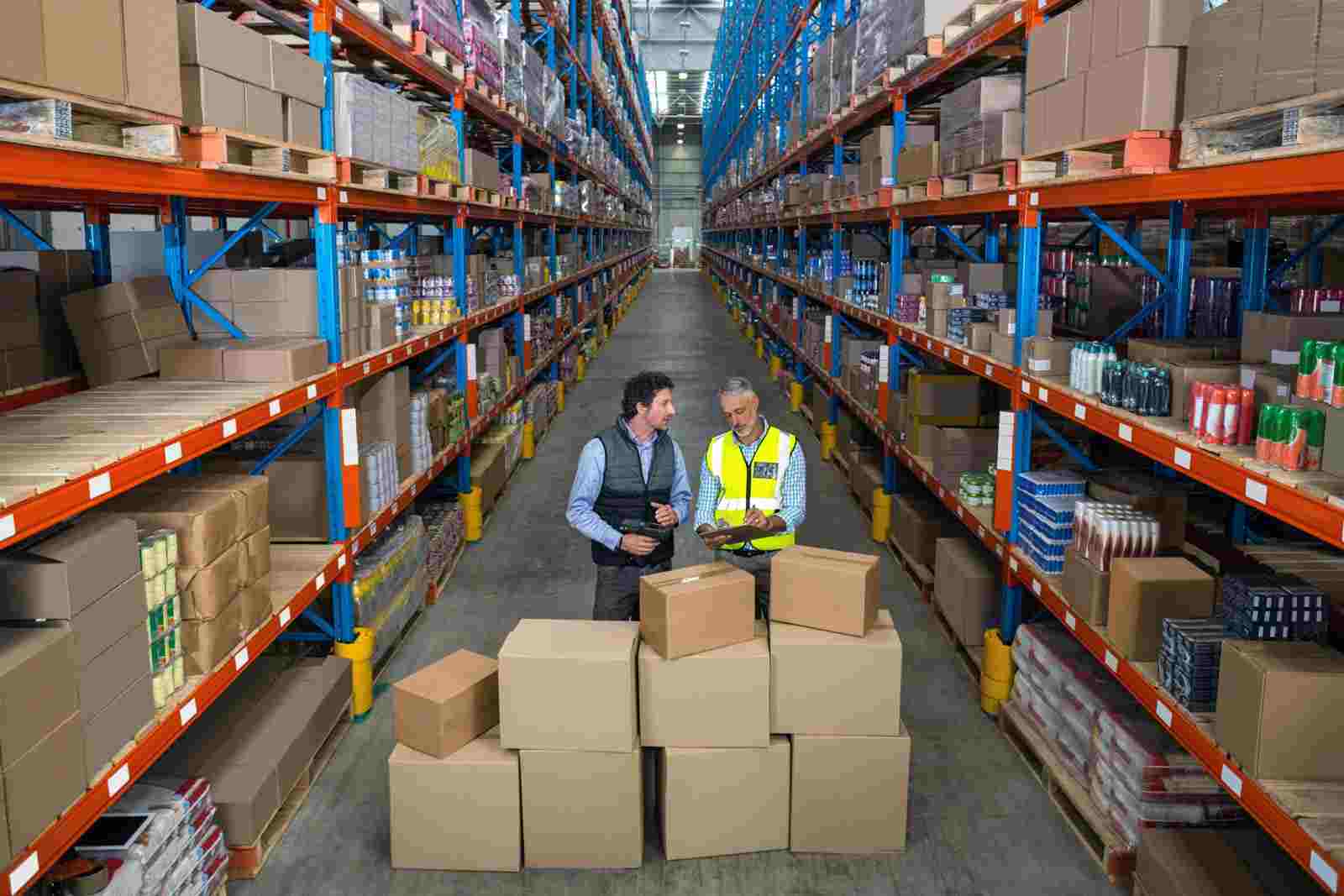 Benefits of using inventory management technology as an SME
Inventory management is getting more and more difficult every day and utilizing cloud-based inventory software development to manage your inventory is substantially easier than using traditional methods such as pen and paper. In today's fast-paced fulfillment environment, holding excess inventory may appear to be a rational approach. Customers are placing smaller orders with the expectation of receiving them the next day(or less). To meet these demands without overstocking, a constant balancing act is required: minimize inventory costs, ensure delivery capabilities, and maintain high levels of customer service. Interested in learning more about how these technologies can benefit you and your company? Here are a few examples of how technology may make inventory management more straightforward and simpler. Many industry giants are already ahead of the curve, with the latest technology and highly automated procedures in place. A variety of tools and technology can help in staying competitive and here are a few ways that state how technology can aid with inventory management.
It helps you by saving time
By optimizing the process, inventory management systems reduce the amount of time spent counting goods. These technologies allow you to count inventory more quickly while also keeping track of what has been counted electronically. Scanning an item in or out of your inventory whenever it is used or added ensures that all products are tracked using technology. This will reduce the number of manual counts required by workers, allowing them to focus On more critical business tasks.
Help you with recent reports and in better judgments too
Reporting and analytics are critical since they provide information about your company's success. Obtaining and evaluating data allows you to make well-informed judgments about things like stock ordering and replenishment, among other things.
Reordering made easy
With Inventory management software solution technology restocking products by producing data according to your minimum and maximum par levels becomes easy and smooth. Based on these par levels and products sold, this data advises how much of each product should be ordered.
Helps in streamlining the warehouse management
In day-to-day inventory operations, cutting expenses, boosting efficiency, and allocating resources are all critical duties. To promote growth, you'll need efficient solutions that are designed to increase warehouse production from the first to the last step.
Information in Real-Time
The technology used to track your inventory in the cloud does so in real-time, which means you can see the information logged in your system as it happens. When you add an item to your inventory using the system, it appears right away. This allows you to see exactly what you have in stock and how frequently things are used as management.
Aids with demand forecasting
Forecasting is the lifeblood of inventory management, especially for businesses dealing with an inflow of orders as a result of the Coronavirus. Forecasting is essential for conducting an effectivefulfillment business even when there isn't a pandemic.
Increased Transparency and Security
Inventory management technology aids in the creation of a centralized system in which all inventory information can be maintained. This information is available to managers and employees at all times, lowering the risk of theft or loss of assets. We know how many units are in stock compared to how many should be in stock if all products are tracked in a centralized system.
Data and Insights are improved
Do you want to know how much of each product is sold or wasted in your establishment? You can track all of this data and view it using cloud-based technologies if you use an inventory management system. Data is generated when products are scanned in and out of inventory utilizing these systems, which can help you improve your business processes and decrease expenses.
But, how to choose the right vendor?
There are a lot of tools and systems out there, and deciding which one to invest in might be difficult. The following are some suggestions for selecting the appropriate software. Please consider them before investing in one. Choose a vendor who is familiar with your industry and company size. Choose a systemdesigned for enterprise-size manufacturers if you're an SME eCommerce business. Any solution supplier can put together a long list of features. The most crucial question is if you will be able to use it for your company. Examine the user interface; is it simple enough for anyone to understand? Is it possible to use it on a mobile device at any time and from any location? Always have answers to these questions. What company is developing the software, and how long has it been in operation? It is preferable to put your faith in a well-established, well-funded group with relevant experience. These tech solutions may not solve all of the problems associated with inventory management, but they do allow SMEs to use autonomous technology and robotics in combination with computer artificial intelligence and cloud computing to significantly improve accuracy. To get all the solutions under one roof check our IBR InfoTech and hire one of the best web development services.