Businesses and individuals can handle appointment scheduling more effectively by using online appointment scheduling software. Customers can make an online appointment through a portal by using an appointment scheduling system. The appointment tracking and management software is available to businesses. The term "scheduling software" can also refer to online booking or appointment scheduling software.
The software for scheduling appointments can be used by a company to make appointments, view calendars and timetables, and apply scheduling policies. The appointment scheduling software also includes features in one location for follow-ups, cancellations, and reschedules. Additionally, it sends reminders for online service payments. Additionally, online scheduling tools can be connected with other programs, such as content management programs.
A software program for scheduling appointments can also combine employee and customer data, sync calendars with the main database, and analyse calendar information.
key features an online appointment scheduling software
Customers can book appointments using a booking page, a web-based appointment organiser. An appointment booking page that enables arranging appointments based on availability should be included in a smart scheduling program. A scheduling system should also include options for customising the booking page's colours and information to fit your business image.
Make sure the scheduling software you choose has a calendar sync feature that enables you to link your calendar to the appointment scheduler. The appointment scheduler's calendar sync feature searches for duplicate appointments and removes them.
After appointment scheduling, the scheduling software should automatically send the consumer an email of confirmation. Reminders should also be sent out by the scheduling tool to lower the likelihood of no-shows.
A business can specify its available working hours and block off days when employees have holidays or are off using appointment scheduling software. Only the hours and days when a business is open are displayed to customers on the booking page by the scheduling software.
Customers or employees can cancel or reschedule appointments using the options provided by scheduling software. Customers can book appointments for the services they desire on the booking page thanks to the appointment scheduling software's list of available services. In order to prevent double bookings, the appointment scheduling software also makes appointments for staff members who have the available time.
A business can collect payments online using an appointment scheduling tool using methods like a credit card, debit card, or third-party payments like Google Pay, and Paytm.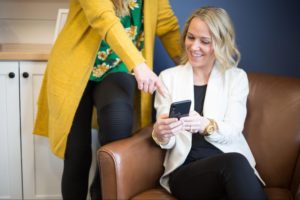 Advantages of Online Appointment Scheduling
Scheduling software can also be used to create specials and promotions for email marketing and staff scheduling in addition to booking and scheduling appointments. Staff or employee scheduling is the process of allocating each person's work hours to ensure that daily operations are carried out as efficiently as possible. To establish employee schedules, handle time off and shift swap requests, and access a 24-hour support desk, utilise a scheduling system like Zip Schedules.
The advantages of employing scheduling software for staff scheduling are as follows:
A better customer experience is guaranteed because, as was previously mentioned, an appointment scheduling software schedules appointments for staff members who are available during the time slot. This guarantees that the customers will have the employee's full attention during the appointment.
During peak hours, employees frequently have to service many customers. A software for scheduling appointments lowers the likelihood of double bookings, which can annoy customers and decrease productivity. Employees can save time by using the scheduling software to confirm appointments with customers.
The workforce can concentrate on increasing income by serving more clients thanks to the scheduling software, which automates employee scheduling. Electronic payment channels can be integrated with the appointment scheduler to speed up the billing process.
The appointment-tracking software also reminds clients of their appointments. Customers can confirm appointments using some scheduling applications by setting reminders. This lowers no-shows and enables more effective use of employee time.
Conclusion
A software for scheduling appointments is not a cost to your business; it is an investment. Your productivity and bottom line will increase as a result of the software's ability to manage your appointments and clients effectively.
When you first start a business, it's crucial to maintain everything carefully recorded. You might employ a straightforward pen-and-paper approach or a trickier Excel spreadsheet. However, when your company expands, these techniques become hard and time-consuming. Software for arranging appointments can help in this situation.
Our complete cycle software development team at IBR InfoTech creates human resource management software to help businesses find and keep exceptionally talented employees. To satisfy the needs of the organisation, we strive to create business-centric, customised HR software solutions.
We help you to provide customers with a multi-channel personalised experience, will assist you in exceeding their expectations. In today's competitive world, automation technology is essential, and business appointment scheduling software can help you provide excellent experiences at scale.