To keep up with customers' growing demands in the era of eCommerce and multichannel selling, grocery store management needs constant upkeep and careful observation. When there was only one channel for sales, the storefront, grocery retailers used simpler methods to control the inventory. Now, however, they must contend with an enormous struggle. It's also no secret that poorly managed inventories accelerate the collapse of a corporation because they cause soaring overhead costs when sales are not growing. This blog discusses the wide range of features of the grocery shop inventory management software and their significance for your grocery store business.
What is Grocery Inventory Management Software?
Inventory management software keeps you constantly informed on the status of your products. It's essential to your store's everyday operations, so you require a dependable and adaptable inventory software development solution.
It can be difficult to find the ideal grocery store software. Software that is feature-rich but not overly challenging for your team to understand is what you want. Working with a vendor who doesn't treat you like a number is essential. There must be an onboarding process and support from your provider.
Excel spreadsheets and outdated manual inventory procedures are labor-intensivex and time-consuming. It will also be necessary for you to restock your inventory. Your store may expand and operate more effectively using a grocery store management system.
Most Effective Features of Software for Grocery Store Inventory Management†
Real-Time Inventory Tracking
Timing and efficiency are crucial in the food market. You should have real-time access to your precise product numbers thanks to inventory software. To keep the shelves stocked and your customers buying, you can only remain on top of restocking and purchasing with live updates. Additionally, you may skip manual inventory counts and execute sporadic quality checks to make sure everything is in working order while saving time.
Due to the wide range of products that grocery stores carry, category management functionality in inventory management software for grocery stores is essential. When selecting how to stock which things in a grocery store such that it makes sense for the customer, category management becomes crucial. You can better understand your inventory categories and use that understanding to create effective shelf layouts with the help of retail software that includes built-in category management features.
The huge amount of data and reports that management software can produce is one of the highest returns on investment. Data analysis is extremely beneficial to the food sector. With the aid of inventory management software, you can gather detailed information on each item of stock you sell and visualise those findings to aid in decision-making. You may undertake accurate forecasting to predict consumer trends and make decisions with confidence that are supported by data.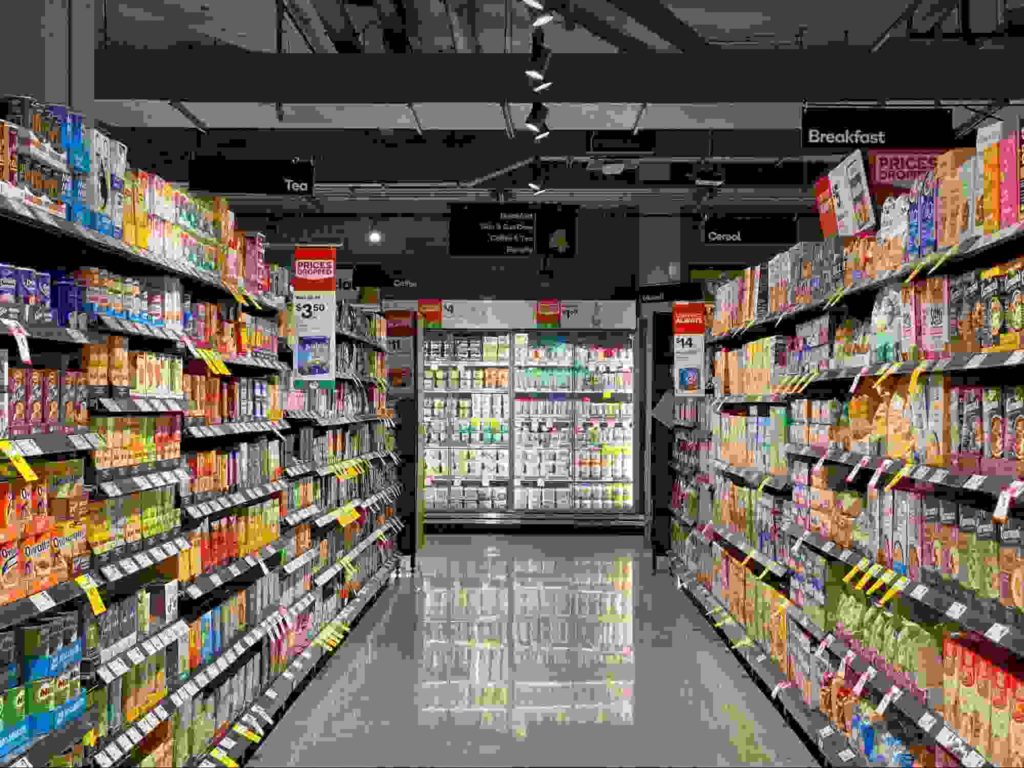 Advantages of Using Grocery or Inventory Management Software
The key benefits of implementing grocery store inventory management software are given below:
Increase the Speed of Product Returns
Business returns are miserable. Accepting this unpleasant reality is necessary. However, it isn't a problem until management software is installed. In business, fewer returns are typical; nonetheless, Grocery Store Inventory Management will ensure that all returns are either reused or returned to the manufacturer or vendor in order to address the reason for the return.
All of these queries can be addressed through detailed reporting, which includes information on total products sold, items still in stock, margin per product, and expense per product.
In addition to this, it also becomes feasible to identify the product that is the most popular, which helps businesses expand their product offerings and boost revenues. With grocery store software, human error rates are also dramatically decreased.
Data Security for Clients
A product's order placement may occasionally be linked to client information. A consumer would never consent to have information about their order disclosed to so many employees of a company.
Because of this, the QR or bar code system was developed, which only instructs the authorised team on how to use a product and keeps the customer's information secret.
Cloud POS Systems with Retailers
The majority of supermarkets run in a cloud environment. They might have storage facilities available in various towns and areas. The program will centralise the entire ecosystem, enabling managers to keep track of all their inventory locations from a single dashboard because manual administration may be costly in terms of time and resources and is impractical when visiting each inventory shop.
Improved Customer Experience
The price of creating a supermarket app can be overwhelming. But it is certain that doing this will help to improve the client experience.
These technologies will ensure that customers receive the right rewards and offers when grocery retailers provide exceptional deals on special occasions.
Conclusion
It is crucial to use an appropriate grocery inventory management system, such as IBR Infotech inventory management software if you operate an online grocery store or are considering reorganizing your company to become multichannel. It will increase the probability of future growth and aid in retaining your existing customers.