By 2026, the online travel sector, which is still expanding, will be worth $691 billion. Companies in the hospitality industry also confront fresh difficulties.
Customers of travel agencies, who are primarily millennials, demand a seamless, personalized experience from suppliers while looking for and booking services. Because big data helps identify the target audience and present the most pertinent solutions, firms should ensure a quick and simple digital experience.
A decrease in staff size and an increase in the workload of current personnel present another difficulty. From the pandemic's beginning, this pattern has persisted. And in this case, custom travel agency software development may be the solution because it enables businesses to streamline operational processes, handle typical consumer requests, and generate precise reports.
What is Travel Agency and Tour Operator Software?
Tourism is a fiercely competitive industry nowadays. Contemporary technological solutions, including management systems for travel agencies or booking software for tour operators, have become essential. They enable businesses to handle customer travel and lodging, provide individualized offers and itineraries, handle transactions, and keep track of the effectiveness of internal procedures.
Types Of Custom Travel Agency Software
A system that enables customers to book online tours and activities and conveniently pay for them is tour operator booking software.
Travel businesses can automate the issuing of invoices, collect payments online, and monitor their financial position with the aid of accounting software.
Tour operator booking software and itineraries makes it easier to organize partner offers into routes and gives customers the freedom to select the best possibilities.
In order to create more successful and individualized marketing initiatives, customer relationship and marketing management systems gather and segment customer data.
Top 5 Reasons Why You Need To Use Travel Software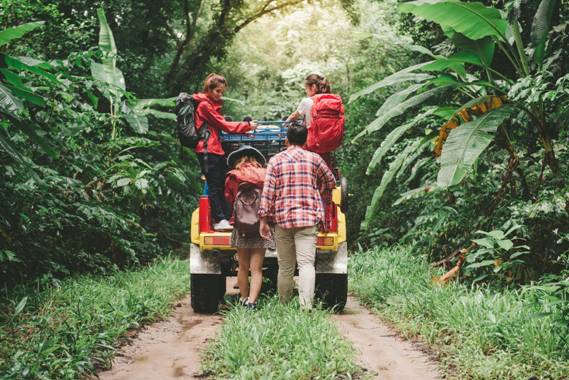 1. Reduced Office and Operational Costs
The tasks that would normally be carried out by a team of administrative personnel will typically be handled by travel software solutions. Any business can immediately see how employing Custom Travel Agency Software could save time. Each travel company that employs staff faces a considerable payroll expense, therefore streamlining these procedures using the software can enable you to save money. The money that is saved on administration can then be used for front-of-house operations and marketing, allowing the business to develop and advance.
Being able to prioritize spending in other areas to grow your travel business can significantly impact your bottom line, regardless of whether your company is established or just getting started. This translates to a stronger ability to direct funding into areas where it will actually make a difference without becoming bogged down by administrative tasks, especially for start-ups or independent contractors.
2. Time Management and organization
Any firm that wants to operate at its highest level of productivity must master time management. A tour operator or firm, or travel agency may operate at peak efficiency with the Custom Travel Agency Software and little effort.
Many people may think that paper-based systems and filing cabinets are antiquated, but many specialty tour operators continue to operate in this manner. But, with the appropriate tour operator booking software, all customer management can be completed quickly and effectively online.
This eliminates the need to save paper documents, which can be destroyed or lost and frequently occupy a sizable part of storage space. Also, it is more effective and centralizes everything. A bonus is always the eventual environmental impact.
3. Access To a Supplier Database
There are just as many software solutions that don't provide an Application Programming Interface (API) and supplier database. This is crucial since it is a library of providers that will enable you to grow swiftly as a travel company, especially one that is young or in its early stages.
For certain specialized travel agencies, access to a supplier database may not be crucial, but for the majority of them, having a wide range of international possibilities at their disposal is really helpful.
4. Client Relationships and management
Any business must prioritize client management. It is a crucial component of the company for tour operators and travel agencies and will increase repeat reservations, which will help you fill your bank account.
Many client management capabilities are available in the travel agency booking software. Fast client referencing creates room for more individualized and amiable customer service, strengthening client relationships. Understanding your customers and taking a nice attitude will certainly boost your revenue year after year.
5. Reduced Accountancy Fees and Reconciliation
Accounting fees are usually a significant expense for any business. Nearing year-end, a lot of company directors spend a lot of time getting their books organized so that the accountant can create year-end accounts. HMRC may impose severe fines if errors are made. For this reason, we always suggest looking for software programmers that have an add-on for account reconciliation. Both time and professional costs will be gained from doing this.
There are many reasons to implement travel software to help you and your business, but we strongly suggest conducting your homework before deciding. If you are looking for the best travel software solution. IBR Infotech is here to help you. We provide the most visually appealing custom software with easy-to-use functions, automated booking confirmation, real-time inventory reservation, and a strong back office.