Today, a company's most valuable asset is its sales and marketing data. There is a huge quantity of information available that can be used to guide decisions. CRM systems provide sales and customer service employees with increased authority to assist consumers. Marketing departments are putting more of an emphasis on offering services that boost customer satisfaction and retention by enhancing the customer experience. Because of this, businesses are using CRM as a key component of their digital strategy. Therefore, it is important for your business to understand effective CRM best practices.
Does Every Company Need a CRM?
In 2023, specifically, each company should have a CRM. CRM tools support companies with sales, customer service, productivity, insights, and customer lifetime value growth. To increase the conversion of website visitors into customers, every business should use some type of CRM. The probability is that your company is not operating to its fullest potential if a CRM is not in use. In comparison to having a centralised repository, which CRMs are meant for, conventional means of maintaining client details, such as post-it notes and spreadsheets, are outdated.
CRMs are essential for closing high-ticket sales since these consumers frequently need numerous interactions and follow-ups before a sale can be closed. When you have a CRM, you are able to effortlessly keep track of these discussions. IBR Infotech CRM Solution helps you with the live chat widget that connects to your team's unified mailbox. By doing so, you may engage website visitors, close more prospects in 2023, and assist existing consumers with their queries and problems.
What Is The Future of CRM Software?
There doesn't appear to be a lack of CRM applications or users. Since customers will hold all the power in 2023, more businesses than ever have adopted CRMs. Customer interactions must be the primary focus of your company's efforts if you want to stay competitive in this buyer-focused market. CRMs increase customer loyalty, reducing turnover and the need to generate leads more quickly.
CRMs are crucial for B2B sales since these transactions frequently require more follow-up than typical eCommerce transactions. CRMs are now equipped with more tools than ever before, AI features, and social media compatibility. Using a CRM system's services will allow you to track every conversation a client has with your business, manage their accounts, and maintain their contact details. IBR Infotech is a reputable CRM software development company that will increase your customer's lifetime value.
Benefits of using a CRM System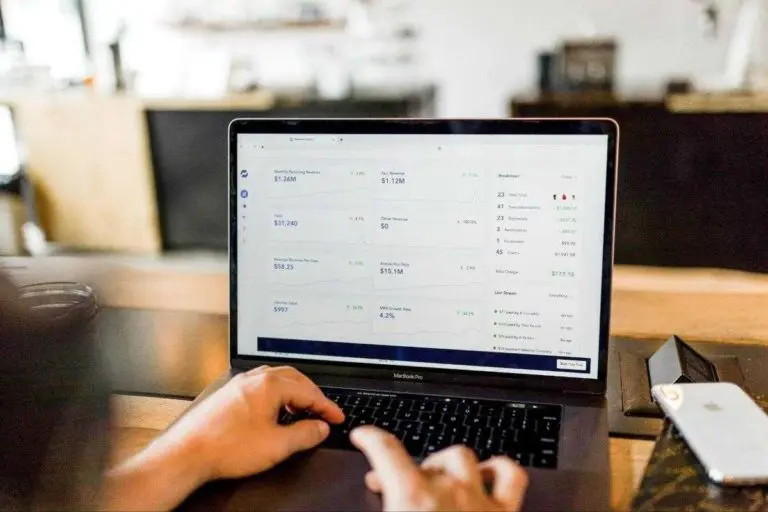 1. Centralized Customer Information
A CRM system offers a centralised spot for organising and preserving customer-related data, such as contact information, communication history, and purchase history. Your sales and customer service teams will find it simpler to get the data they require to properly serve consumers and make choices as a result.
2. Enhanced Sales Tracking
You can easily track your sales flow with a CRM system and find areas for improvement.
3. Better Customer Service
A CRM system can assist you in providing better customer service by centralising client data and interactions, allowing you to respond to customer enquiries and support requests more quickly and effectively.
4. More Accurate Forecasting
By providing insight into customer behaviour and market trends, a CRM system can assist you in making more accurate predictions about expected sales and earnings.
5. Improved Marketing Effectiveness
By offering insights into client preferences and behaviours, a CRM system can assist you in better focusing your marketing efforts.
6. Streamlined Sales Processes
A CRM system can assist you in streamlining your sales operations, lowering the amount of effort and time necessary for completing agreements.
7. Better Data Management
A CRM system can assist you in better managing your client data and lowering the possibility of data loss or mistakes.
8. Improved Collaboration
A CRM system can aid in enhancing departmental and team cooperation, facilitating more effective task management and communication.
9. Enhanced Customer Retention
A CRM system will allow you to boost client retention by enabling more personalised and effective outreach.
10. Increased Revenue
Finally, a CRM system can assist you in increasing earnings through enhancing your ability to attract and retain customers as well as improving your sales and marketing efforts.
Improve Your Sales Process with IBR Infotech CRM Solution
There is no question that CRM solutions may be utilised to use systems very effectively, but they also make sure that the tool is useful and effective. Hire an experienced CRM system provider if you want to simplify your sales, customer data, quotations, financial information, and other data into a single, central database.
IBR Infotech is the most effective platform for complex and high-quality CRM services. They give you the option to modify your CRM system according to your company's requirements. You can simply manage, monitor, and optimise your sales process with the aid of our CRM system. With IBR Infotech, you can maximise your success and make the most of your sales efforts.